---
---
Hottest Product This Season!!!!
Description
Don't miss these cool denim riding breeches, now with a high waist for extra support!
High waist jean breeches with a silicone full seat print gives you confidence, support and grip in the saddle. The back pockets are embroidered with a bit motif. These breeches are super versatile - you could easily go from wearing them around town to mucking out the stables! Bound to be a firm favourite. The denim fabric is durable, a perfect choice for everyday use.
Features:
Trendy denim riding breeches
High Waist
Constrast stitching
Embroidered back pockets
Full seat silicone print
Inseam 71cm
Technical description:
98% Cotton, 2% Elastane.
Washing instructions:
Machine wash inside out in 40 degree water. Do not use fabric softener. Do not dry clean. Do not tumble dry.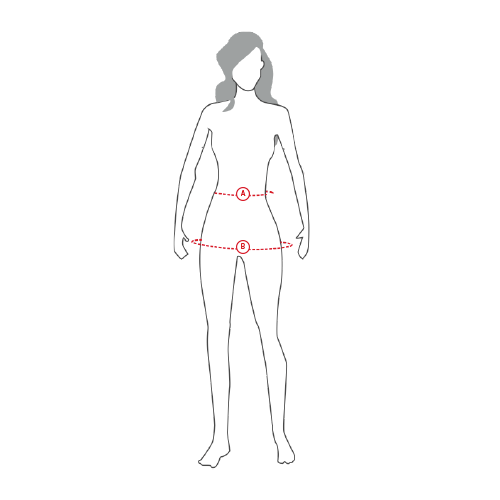 All measurements in the table are body measurements, not actual garment measurements. Breeches are sold according to waist measurements. Measure your waist at the narrowest point (A) and your hips at the widest point (B).
| Size | A Waist | B Hip |
| --- | --- | --- |
| 32 | 60 cm | 84 cm |
| 34 | 64 cm | 88 cm |
| 36 | 68 cm | 92 cm |
| 38 | 72 cm | 96 cm |
| 40 | 76 cm | 100 cm |
| 42 | 80 cm | 104 cm |
| 44 | 84 cm | 108 cm |
| 46 | 88 cm | 112 cm |
---